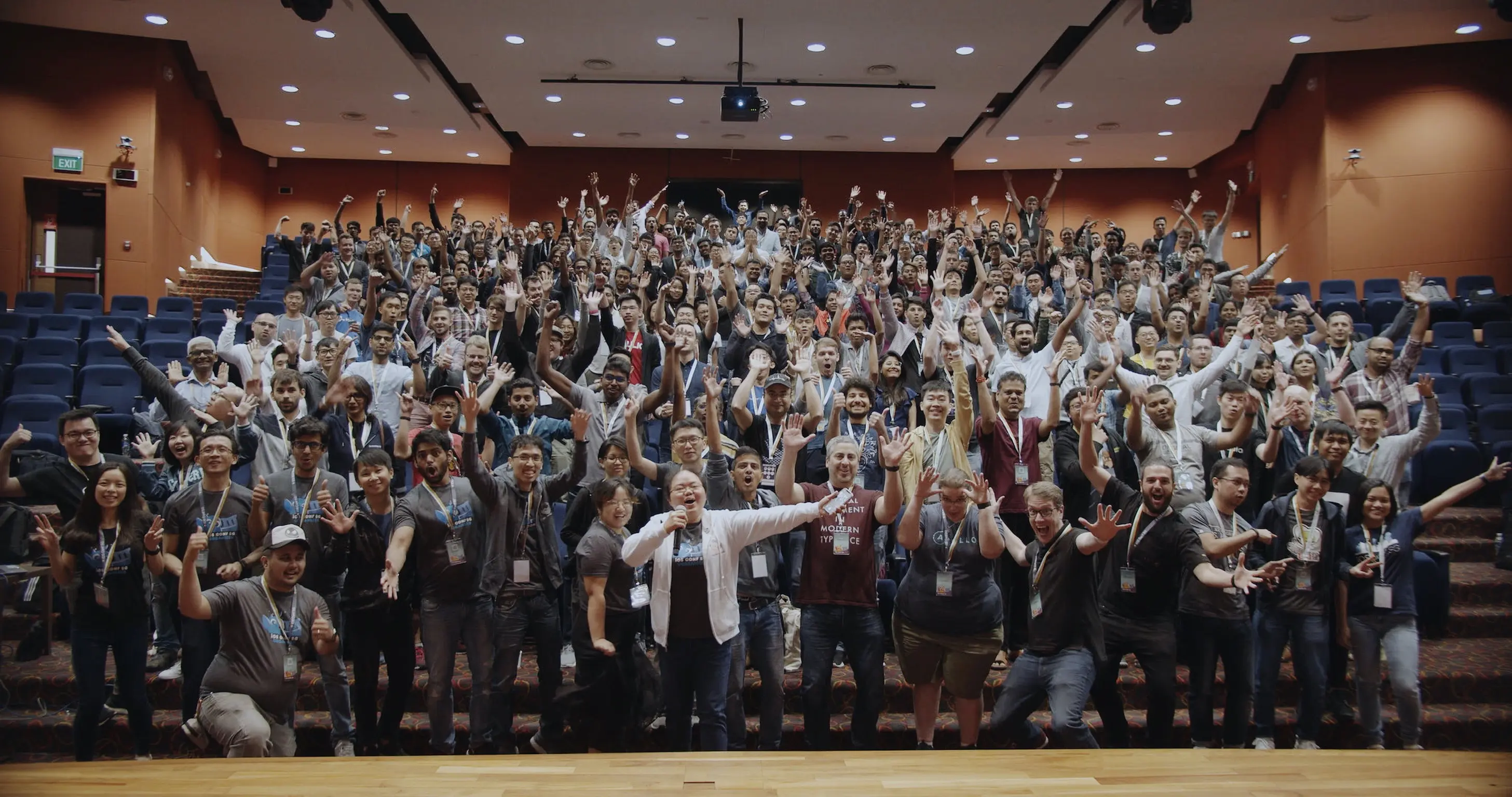 Time to meet ya Again!
In ☀️ Singapore
See you on 12-13 January 2023!
Early bird tickets are available from 12 September 2022.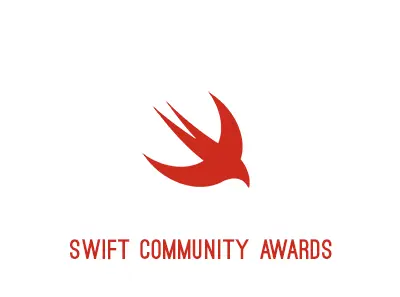 Run by iOS Developers, for the community since 2013
iOS Conf SG is recognised as the best iOS conference by the Swift Community.
An iOS-packed workshop and conference
iOS Conf SG is the largest gathering of iOS and Apple developers in South East Asia.

We have had 5 fantastic in-person conferences and 2 awesome virtual conferences.

We can't wait to see all of you again in Singapore!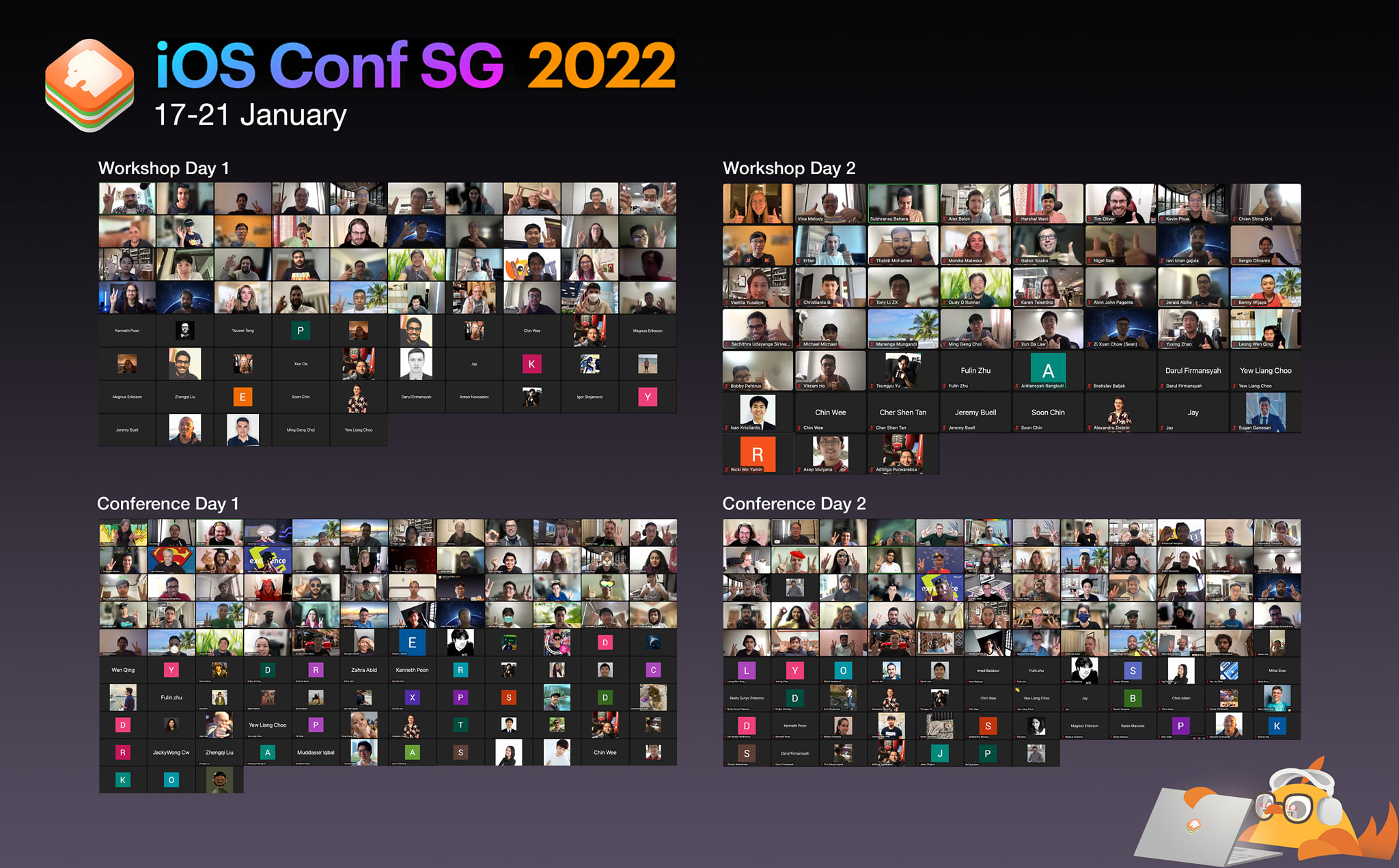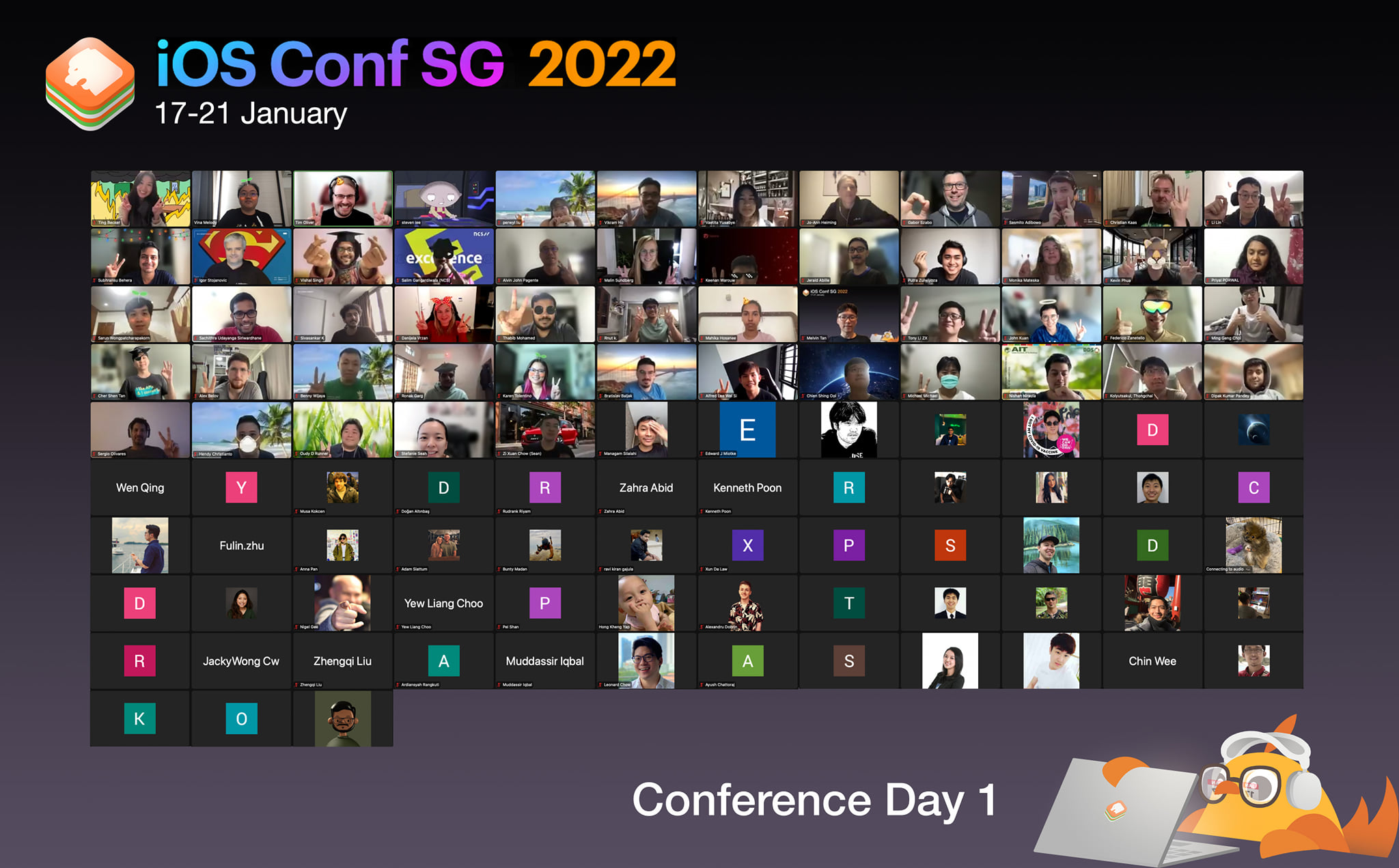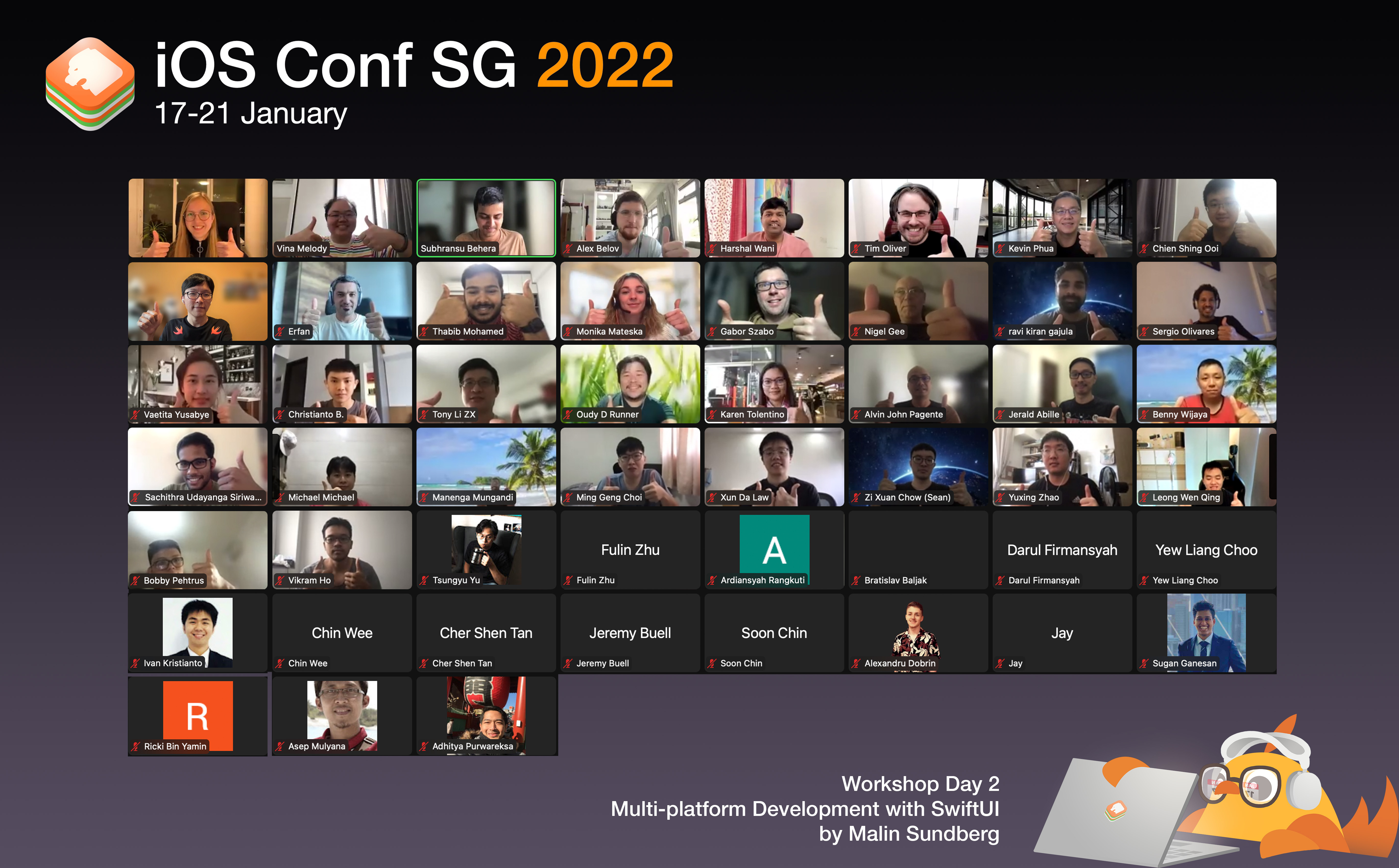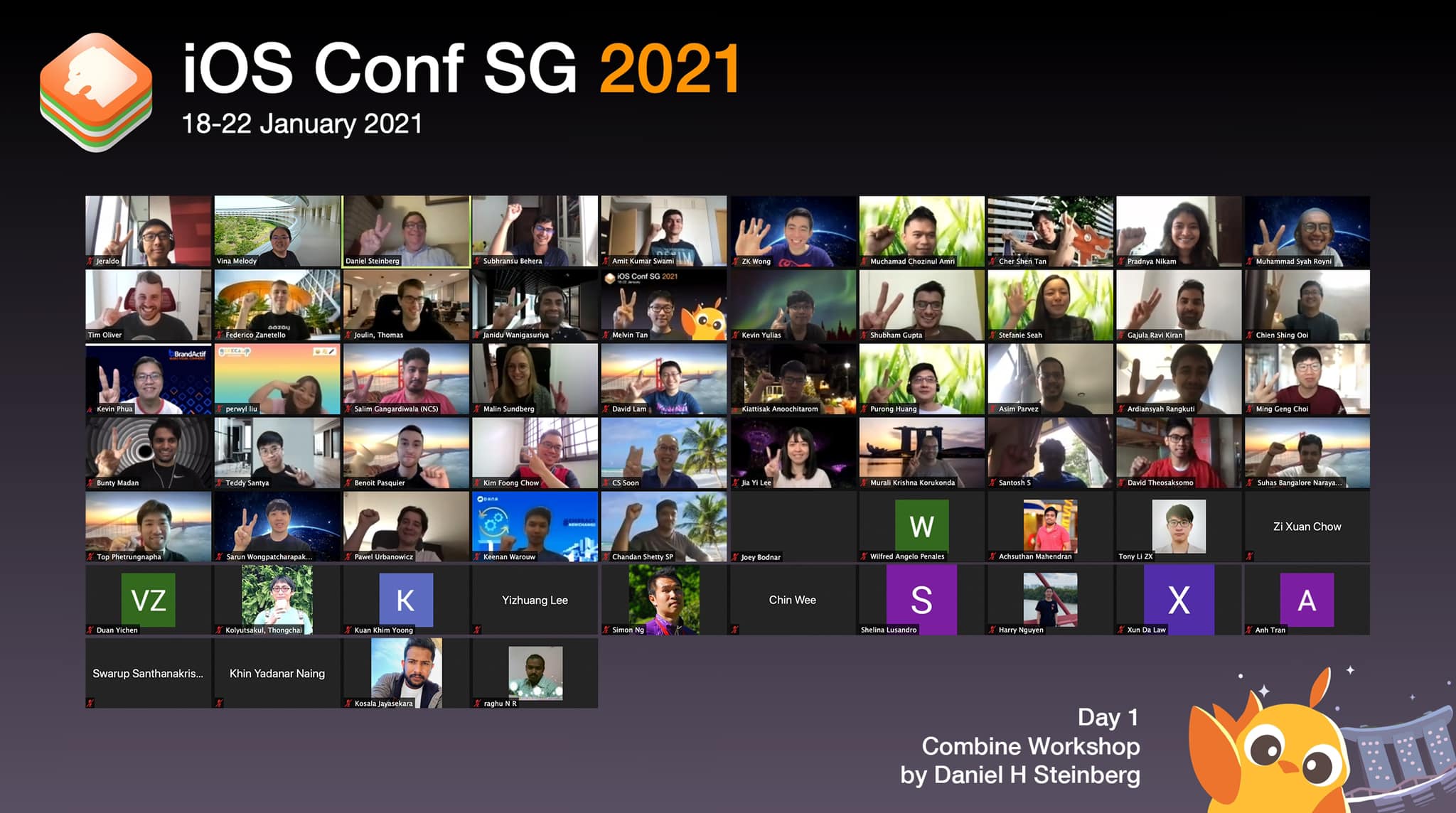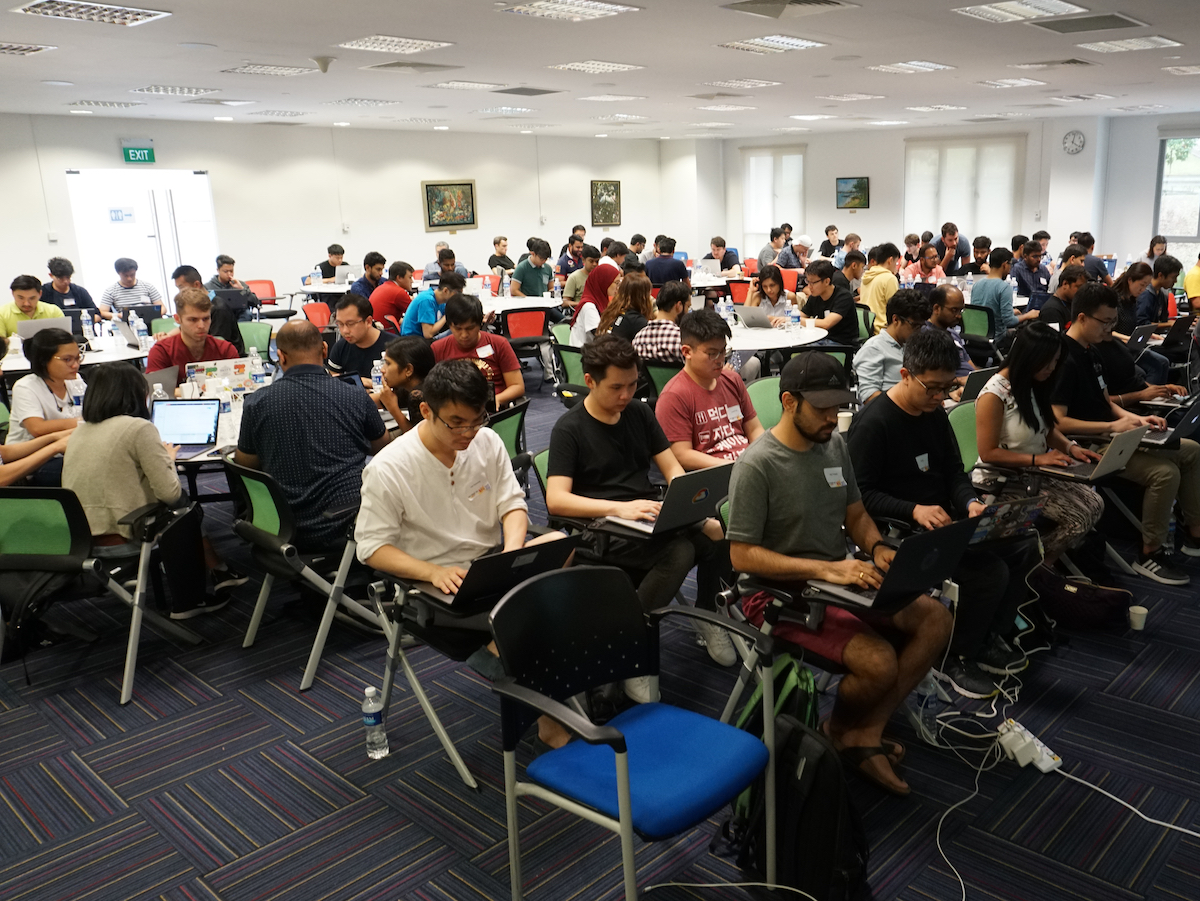 Afterparty 🥳 Sponsors
Gold ⭐️ Sponsors
Coffee ☕️ Sponsor
Food 🍱 Sponsor
Silver Sponsors
Support iOS Conf SG 2023!
Your support plays important roles in making iOS Conf SG an exceptional event. Showcase your branding in a refreshing way at our conference. Connect with passionate iOS devs from 35+ countries.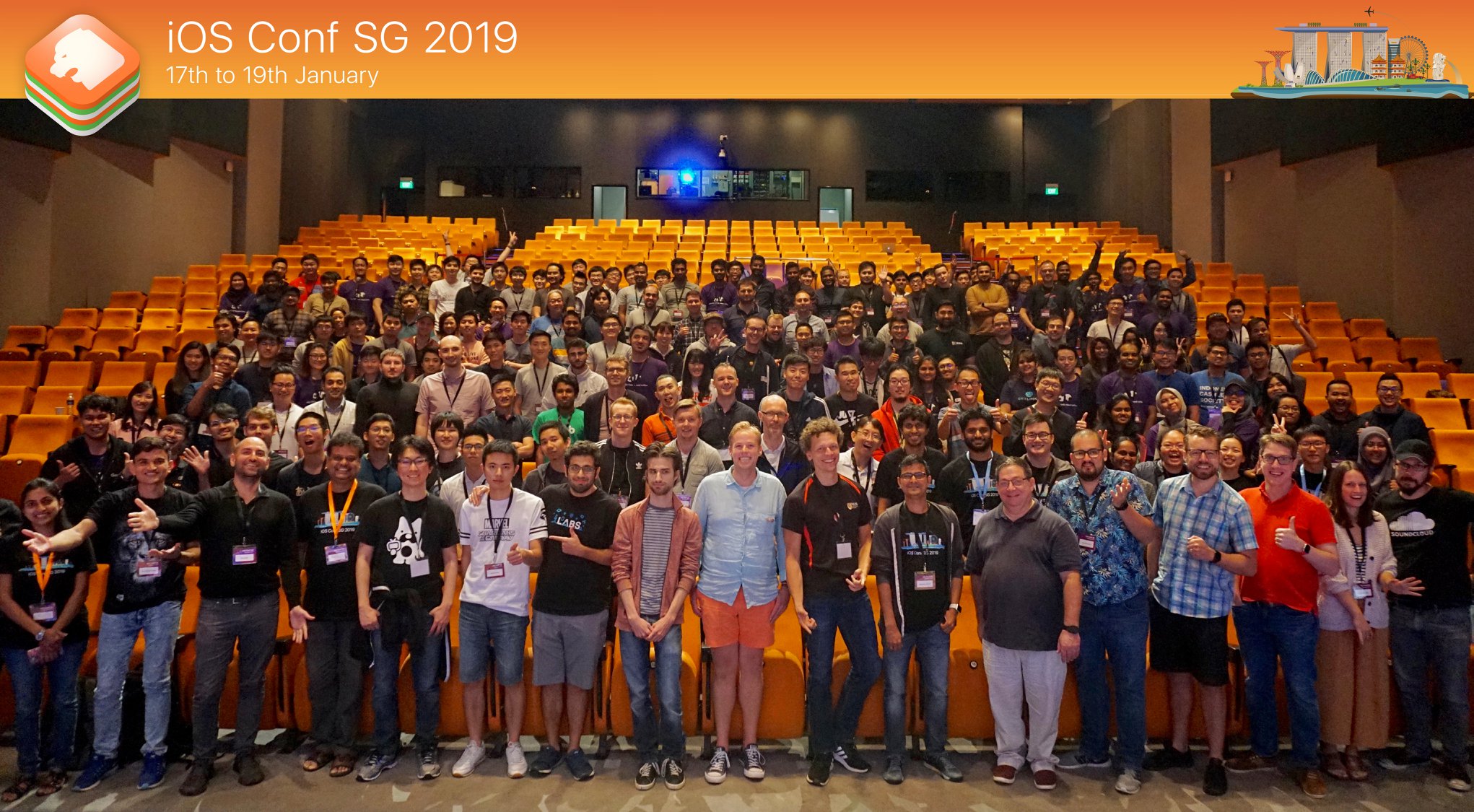 Venue
Shaw Foundation Alumni House
11 Kent Ridge Drive
Singapore - 119244
In National University of Singapore